Author
DVLottery.me
2022-09-27
DV Lottery 2024: FAQ
The Green Card Lottery dates are already known. Very soon, the U.S. Department of State will launch its annual raffle, which will award 55,000 winners the right to immigrate to the United States and get a Green Card. Let's quickly check out the basic information on the DV Lottery to get ready.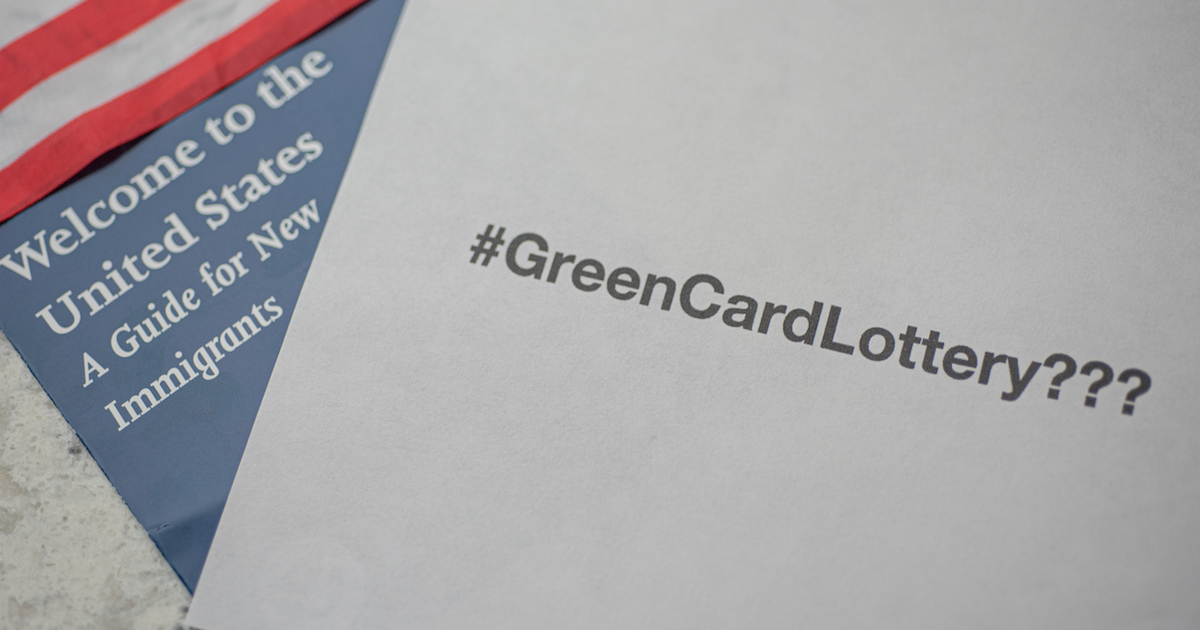 DV Lottery dates in 2022
The Green Card Lottery 2024 begins on October 5, 2022, at noon EDT. The deadline is Tuesday, November 8, 2022, at noon EST. That is, you will have more than a month to send your application.
As a refresher, let's review the traditional Green Card lottery schedule. Entries for the 2024 DV lottery are being accepted in 2022 (beginning of October). 2024 is the year the winners will be able to enter the U.S.
The results for DV Lottery 2024 will be known in May 2023. A more precise date will be announced later.
What countries are eligible for the DV lottery this year?
As it stands, most countries worldwide are eligible. Exceptions are countries from which more than 50,000 natives immigrated to the United States in the previous five years. For DV-2023, the ineligible countries were:
Bangladesh, Brazil, Canada, China (including Hong Kong SAR), Colombia, Dominican Republic, El Salvador, Haiti, Honduras, India, Jamaica, Mexico, Nigeria, Pakistan, Philippines, South Korea, United Kingdom (except Northern Ireland), and its dependent territories, Venezuela, and Vietnam.
Note that while you can use the above list as an orientation, the final list of ineligible countries will be on the official DV Lottery guide released by the Department of State.
What are the general Green Card lottery requirements?
In general, there are only two basic conditions that qualify you to enter the DV lottery: (*) You are a native of a country with historically low rates of immigration to the United States. You can also apply with your spouse who is a native of such country or may claim an eligible country of birth from your parents; (*) You have enough education/work experience as required by the DV program. This may be at least a high school education or its equivalent or two years of work experience within the past five years in an occupation that requires at least two years of training or experience to perform. (*) There are no specific age specifications. But because of the education and work experience requirements, the lottery is rarely open to persons under 18.
How to take part in the DV Lottery?
To enter the Green Card Lottery, you may simply register online on the official DV Lottery site by the Department of State:
https://www.dvlottery.state.gov/
. There, you will need to input the following details: (*) Your personal details (name, gender, place of birth and applying country, etc.); (*) Contact details (phone number, email address, home address, residence country); (*) Family details (dependents such as spouse and children); (*) Photographs of all entrants (of you and your dependent family members who are part of your application); (*) Data on education and/or work experience.
You can check the DV Lottery questions and train to fill out the form here:
https://dvlottery.me/ds-5501-edv-form
. We recommend that you practice in advance: during the lottery, you will have only about 30 minutes for the questionnaire.
What documents do I need to apply for the DV Lottery?
The application only needs you to fill out forms and upload valid photos of all the entrants.
However, if you get selected, you will need a large documentation package to get your visa. You must prove your eligibility by showing your educational and work qualifications. A valid passport will also be required: it will be the basis for your visa. You will also need to provide documents proving familial ties if you immigrate with family.
What are the general DV lottery photo specifications?
Here are the technicalities your photos have to fulfill when you apply for the DV lottery: (*) In JPEG (.jpg) file format; (*) Equal to or less than 240 kB (kilobytes) in file size; (*) In a square aspect ratio; (*) 600x600 pixels in dimension, or 2 by 2 inches.
Other than the technical requirements, make sure the photos fulfill these: (*) The image must be in color and good focus; (*) The height of the head from chin to crown must be between 1 inch and 1 3/8 inches (22 mm and 35 mm) or 50 percent and 69 percent of the image; (*) No older than six months; (*) The photo must have a white or off-white background; (*) They are taken in full-face view directly facing the camera; (*) Pose with a neutral facial expression and both eyes open; (*) No uniforms allowed, only everyday clothing (including religious form); (*) No headwear except for religious purposes: they can't obscure facial features; (*) Do not wear eyeglasses; (*) Hearing devices worn daily are allowed.
How to increase my chances of winning the DV Lottery?
Practically, what nullifies one's chances at winning the DV lottery is their incorrect entry, be it that they do not fulfill the requirements completely or that they uploaded an invalid photo. To make sure you get the best chances at the DV lottery, make sure you fulfill all the eligibility requirements, fill out the registration form accordingly, and upload valid photos of all entrants.
When will the results be known?
Results for DV Lottery are known at the beginning of May, the year before the fiscal year of that lottery, and are available through September of the same year. Therefore, the results for DV 2024 will be available in May 2023 and can be accessed through September 2023.
Is the DV lottery free of charge?
Yes, the DV lottery application on the official Department of State website doesn't require any fees. If the site where you fill out the entry form requires you to pay a fee, you are probably dealing with scammers. Costs may be required only for optional extras, such as photo processing or assistance in completing the application.